About StickRPG Classic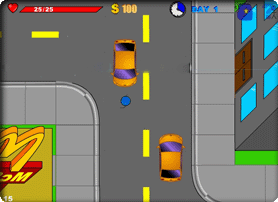 You might also like:
Welcome to Stick RPG, XGenStudios' first foray into the world of flash game development. Face the challenge of struggling to survive in a world of paper thin citizens, super-human bar-room brawls and cut throat corporate ladders. This life sim is reminiscent of 'Jones in the Fast Lane' - but the lane is so much faster, and the life, so much... Stickier

Right from the get-go, you're beset with a multitude of alternatives; what statistics to concentrate on, where to find employment, and whether to abide by the law or to spit in its face! In StickRPG, you have the power to make choices that affect your stickman's life, and the results, unlike real life, are often hilarious, and often occur... often!