Factsheet
Founded
2001
Location:
Edmonton, Canada
Press / Business Contact:
Select Releases:
Logo:
By the Numbers:
10 internally-developed games
XGen Web games played 500 million times
Defend Your Castle iOS downloaded over 1 million times
Game releases on 9 platforms; PS4, PS3, WiiWare, iOS, iPad, Android, Mac, PC and the Web
History
Early History
XGen Studios has its origins in the first batch of single-developer games created by Skye Boyes, with development beginning late 2001. Launched in January 2003, the studio's first game attracted over 1 million players in the first month. Regular server crashes, caused by influxes of traffic from sites like SlashDot and NewGrounds, prompted expansion of the team to handle the growing volume of players, which would eventually reach 4.5 million per month.
Expansion to Consoles
Opportunity to expand into console development followed success in the web sphere when Nintendo licensed XGen Studios to develop a game for its WiiWare console in 2008. New interaction possibilites with Nintendo's Wii remote would prove a perfect match for Defend Your Castle's unique throwing mechanic. Developed in under 5 months for the launch of WiiWare, Defend Your Castle debuted at the #1 spot on Nintendo's downloadable service for 3 weeks.
Recent
XGen's Super Motherload made it's debut as Day-1 PlayStation 4 title on November 15th, 2013, alongside the launch of Sony's latest console. Subsequent Super Motherload releases include a PlayStation 3 and a Steam version, as well as a 2-4 player boardgame. XGen Studios currently maintains an internal staff of 7 in Edmonton, working to build their next original entertainment property.
Select Releases
Super Motherload, 2013 (PS4, PS3, Windows)
Set on Mars in an alternate Cold-War era, Super Motherload is a 1 to 4-player couch co-op digging adventure with storyline by Image Comics' Kurtis Wiebe, a fully voiced cast of Soviet and American characters, and a procedurally-generated world that changes each time you play. Purchase powerful upgrades and supplies for your mining pod as you progress and prosper, as well as rare Specials Abilities with random availability.
"An awesome blend of obsessive compulsive profiteering and addictive, satisfying gameplay."
4.5 / 5 – Game Revolution
"The sci-fi '80s vibe is delightful and the perfect setting for this ridiculously addicting game. I find myself coming back to it at the end of every day, ready for a new adventure underground."
8 / 10 – Destructoid
"Much like the comic strip I honestly can't describe why this game is so fun. Gabe and I played it for hours last weekend and had a great time. It's got some puzzle elements that you can choose to engage with if you want to but you can also just dig. It's a very relaxing game and you can lose a couple hours to it easy without even noticing."
– Tycho, Penny Arcade
Visit
SuperMotherload.com
for more information.
Defend Your Castle, 2008 (WiiWare, iOS, iPad, Mac, Windows)
Defend Your Castle invites players to become commanders of their kingdom and fight off relentless hordes of invading enemies. Earn powerful spells and upgrades for your arsenal as you repel the onslaught. Immense masses of invaders employ many types of soldiers in their quest to seize your domain; will you and your court rise to the challenge, or stand aside as they raze your castle to the ground?
"For a 500 Wii Point game, you'd be insane not to give Defend Your Castle a download."
9 / 10 – Joystiq
"Defend Your Castle is five bucks worth of awesome."
– Wired Magazine
"Defend your Castle could be one of WiiWare's best party-game purchases."
– Nintendo Power Magazine
Media and Accolades
Alberta Venture, 25 Most Innovative Organizations
Penny Arcade, Super Motherload Comic and Blog Post
Super Motherload
gets a nod
from Penny Arcade's Tycho.
Free Speech, Vol 3; Pillagus Maximus
Awards and Nominations
Winner, 2013 PlayStation Blog Editors' Choice Awards, "Best Digital Release" (Super Motherload)
Finalist, 2012 Digital Alberta Awards "Best in Gaming" (Super Motherload)
Honorable Mention, 2013 GDC Play, "Best in Play" (Super Motherload)
Nominee, 2011 Digi Awards "Best in Web-Based Gaming" (Stick RPG 2)
Nominee, 2009 Elan Awards "Best Casual/Arcade Game" (Defend Your Castle, WiiWare)
2nd place, FuturePlay 2007 "Indie Games Competition" (Stick Arena)
"Best Action Game 2005", Miniclip Online Game Awards (Motherload)
Videos
Super Motherload PS4 Trailer
Reviews on the Run with Super Motherload
Live Action Trailer for Super Motherload
Game Reactor Interview with Skye Boyes
VG Canada Interview with Scott Carmichael
Defend Your Castle WiiWare Gameplay
Images
Download all images in a .zip file
Photos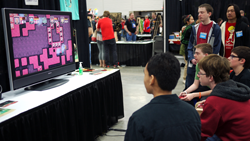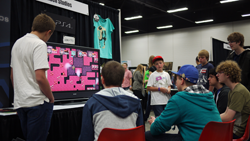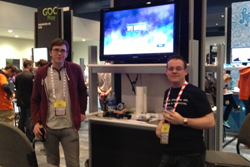 Super Motherload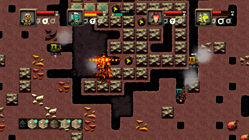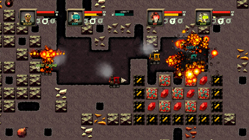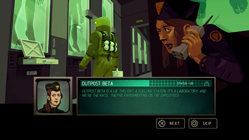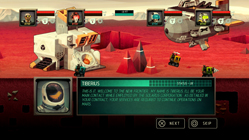 Defend Your Castle