About Stick Arena Dimensions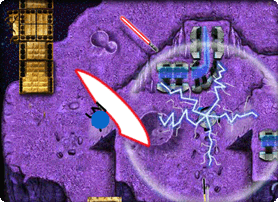 You might also like:
Stick Arena has expanded (+50% game area)! Stick Arena Dimensions is the latest update to the Multiplayer fragfest you love.

Take down your opponents with The Flamethrower, Chain Gun, Railgun, Chain Saw, Laser Sword, and Tesla Helmet. Or, kick it oldschool with the original Katana, AK-47, Sledgehammer, Shotgun, Baseball Bat, or Glock. Battle it out in Space Lab, Sky Islands and Void maps, or classic Office, Construction Yard and Sewer settings.

Use the powerful Map Editor to create your own vicious arenas of death, save your creations and then duke it out with your friends!

Create a free account to customize your character, save your combat stats and earn higher Ranks. Earn Cred to purchase new spinners, pets and map slots! Climb the leaderboard in a bid for 1st place; Can you go all the way to the top?