About Dino Run: Multiplayer Edition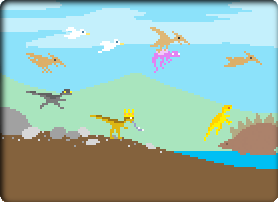 You might also like:
A Giant asteroid has crash landed and extinction may just be inevitable. You are a Velociraptor -- and you should probably start running for your life! Run, jump, catch a ride with a Pterodactyl, eat power-up plants & other things, save all the dino eggs you can!

Jump into the multiplayer and test your speed against your fellow dinos as you race for glory -- and to avoid extinction!