About Super Mario Crossover 2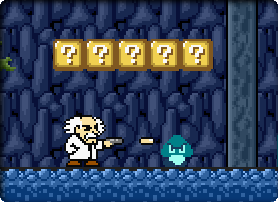 You might also like:
Super Mario Bros. Crossover 2!

Super Mario Bros. Crossover 2 is a fan-developed flash game created by Jay Pavlina and Zach Robinson (Ryuza) from Exploding Rabbit. It is a remake of Super Mario Bros on the NES, and appears just as the original version did, but gives players the option to play as characters from other games in addition to Mario, and comes with more features, such as cheats, difficulty levels, new modes of play...for more, play the game!