About Plazma Burst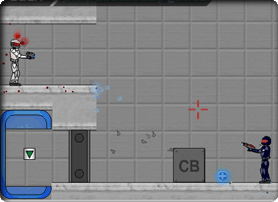 You might also like:
Plasma Burst: Forward to the Past is an incredibly visceral feeling no-holds-barred shooter. Pluck off headshots, fill them with lead, or eviscerate your enemies with a well-placed grenade.

Fight through each level and upgrade your arsenal. Don't forget to upgrade your own defenses or you may soon find yourself in a lead-ridden heap on the floor. Use the right weapon for the job, aim for the exploding capsules and for your own sake -- DUCK!