About Street Fighter 2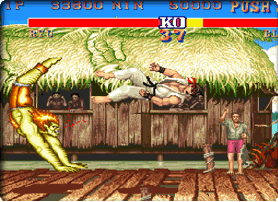 You might also like:
Street Fighter 2!

The immortal, the legendary, the greatest fighting game ever created. Street Fighter 2 will always have a top spot in the hallmark of genre-defining games, and now you can play it right in your browser!

Launch a Hadouken, grapple into an bone-crunching atomic buster or initiate the hundred-hand-slap, it's time to crush your opponent!