About Sentinels of Mijil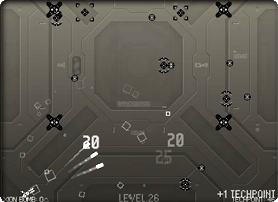 You might also like:
DIRECTIVE: Sentinel unit called to action.

CAUTIONARY: Invader Strains entering the sector. -- INFORMATIONAL: Invader intentions unclear; prepare for defensive action.

** PERIMETER SYSTEMS ALERT: INCOMING PROJECTILE WEAPONRY **

CONFIRMATION: Sentinel unit assigned to eradication of Invader Strains; hostile intent verified. -- ADVISORY: System upgrades available on exemplary unit performance.

CLARIFICATION: Sector integrity depends upon sentinel unit. Failure is not tolerated.