About Mountain Maniac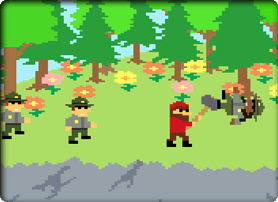 You might also like:
Mountain Maniac!

The Mountain Man has gone crazy! Help him smash boulders down the mountain to vent his rage. Control the boulder left and right with your raging mind power as they sail down the mountain. Smash as many things as you can on the way down and in the city at the bottom.

Raaaar, beard power!