About Doom, Hexen and Heretic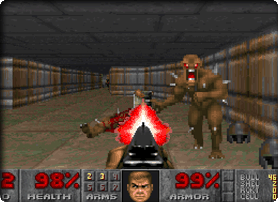 You might also like:
Update: Now with Hexen and Heretic!

The 15-year-old legend has returned, and is still as fun as the day you tried it on your first 486! Take a trip back, or experience the eternal classic for the first time. Flash 10 has finally granted us this masterpiece directly in the browser, for all to play.

Mow down the hordes of zombies and demons, collect new weapons and send them all back to hell.