About Chaos Faction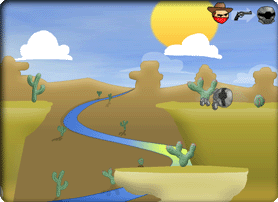 You might also like:
Chaos Faction is a frantic beat-em-up arena style combat game with satisfying bouts against devious opponents. Amazing depth; featuring 29 weapons, 18 characters, 15 levels, and 14 months in the making! Customize your character with components from defeated enemies, mix and match to create your own personal fighting machine!

Compete in Campaign Mode to unlock new characters, deadly weapons and expansive levels. Create a custom Deathmatch Mode game to set up the battle of the century. Use the Level Editor to create your very own arena of destruction. Or you can test your skills in survival mode to defeat as many enemies as possible and submit your results to the scoreboard!