About Bloodfield - The Meat City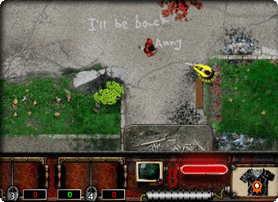 You might also like:
Bloodfield: The Meat City!

Choose your character wisely from the 6 available paying close attention to the attributes for each character. These will come in handy during the game when your backs against the wall 200 versus 1 slaying zombies.

In Bloodfield the player starts with a weak gun and has to earn money by shooting. As each level progresses your character will pick up different power ups, health icons, and bags of money to be used at the end of each level for upgrades. The player in the upgrade score can buy, 28 different guns, 10 various other weapons, body armor and bullets. Spend your money wisely because the levels get harder and the zombies come faster and faster.

Do you have what it takes to survive the BLOODFIELD!