About Blast RPG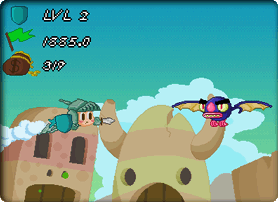 You might also like:
Blast RPG!

You're not one to take things slow, so blast onward to adventure! Launch yourself from a cannon, tackle wild beasts in mid-air and defeat them before you hit the ground!

Buy items from the shop and build up your abilities to achieve greater distances!

Blast away!