About Word Kingdom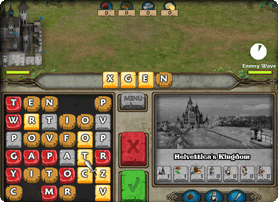 You might also like:
Word Kingdom!

As the King of WordLand, you must defend your keep against the invading armies by using the only power in these lands; the magical letter tiles of industry.

Construct devious words to gather resources to build up your armies. Watch out for the mystical Magic Words that will conjure spells to help you defend!