About William and Sly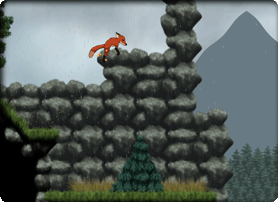 You might also like:
William and Sly!

You are Sly the fox, William's best buddy and the only one out here capable of easily navigating this vast forest by bounding your way through, across branches and into secret passages.

William has a favor to ask; activate all of the runestones of the forest by powering them up with fireflies!

Although, I'm sure William won't mind if you collect some delicious mushrooms along the way...