About Trap Master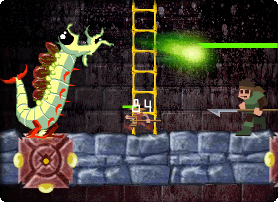 You might also like:
Trap Master!

Take control of a fiendish dungeon dweller and protect your abode from the nasty heroes who wish to destroy your dungeon heart! Slurp them up and blast them down with devilish spells, and pimp out your monsterish crib with clever traps to slay the invaders with a quickness!

You've got some traps to lay, master!