About Thanks Tanks!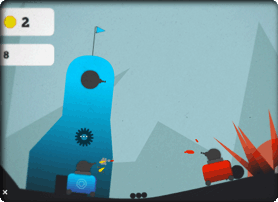 You might also like:
Thanks Tanks!

Design and build an army of tanks to defeat the enemy's forces in this unique strategy game. Guide your tanks across the war-torn landscape, capturing the enemy's factories and mines, and laying waste to all they can send against you.

Thank you for winning the war, little tanks!