About Spate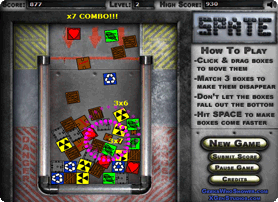 You might also like:
Spate is a deceptively clever action puzzler that has you managing the flow of boxes. Your job is to sort the boxes into groups of three, earning points and building up massive combo multipliers.

Don't let the crates overflow, once you let any crates slip down the side of the bucket -- it's game over!

Compete online for the Daily, Weekly, Monthly, or All-Time High Score!