About Sim Sim City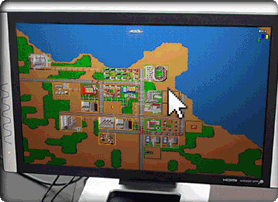 You might also like:
Sim Sim City!

Sim Sim City is the ultimate in Sim City simulation! Never before has there been such an accurate simulation of playing Sim City.

XGen interviewed and consulted literally no professional Sim City players throughout the making of this epic Sim City Simulator to ensure only the utmost in realism and accuracy.

Finally everyone can experience what it's like to actually play Sim City without all that "gameplay" to get in the way.