About SeppuKuties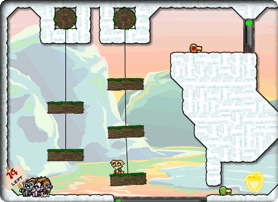 You might also like:
Cute, cuddly and suicidal for a cause.

Seppukuties is about lovable woodland creatures desperate to find a new home and willing to go to extremes to make it and to help out their friends!

Grab the keys to change the level, collect the acorns and make your way to the grand daddy of golden nuts -- but be warned! The pursuit may cost you another oh-so-adorable critter.