About Rubble Trouble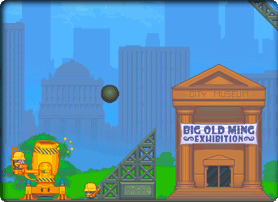 You might also like:
Rubble Trouble!

Use the mouse to click on the tool buttons at the bottom of the screen and then use them to blow up the buildings! You get cash for each building block blown up but you will lose cash if you blow up the wrong building!