About Hero's Arms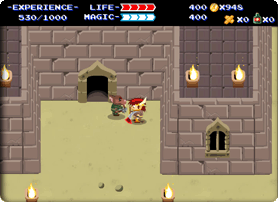 You might also like:
Gordzak and his dark minions have been bullying the inhabitants of their land for a long, long time... But everything's going to change when a young kid named Rix shows his little brat's face in the neighborhood! Then, Rix set off for an adventurous journey to challenge the mighty Gordzak in his dangerous lair!

Hero's Arms is a game in the style of old adventures like The Legend of Zelda. Slash enemies, collect coins and level up your abilities!