About Graffiti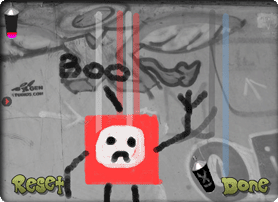 You might also like:
Indulge your rebellious side by tagging some virtual surfaces. Graffiti allows you to express your inner devious vandal or perhaps your sensual artistic side by adding your own personal touch to the shared space of the digital canvas.

Collaborate to create a masterpiece or exercise your right to internet censorship and tag over somebody else's work! The choice is up to you.