About Fortress Guardian 2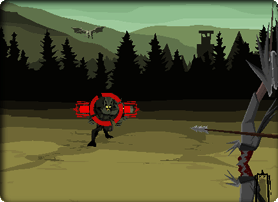 You might also like:
Fortress Guardian 2!

A new menace has struck your village and you are one of the few who can put a stop to it. Buy weapons, stock on arrows and use strategic game play to survive this evil force.

This time with more abominable creatures, like a two headed wolf man and flying beasts. We also added many new weapons like various swords and axes, as well as new bows and arrows. While playing you will accumulate gold and points that can be used to purchase these weapons.