About Copy Cat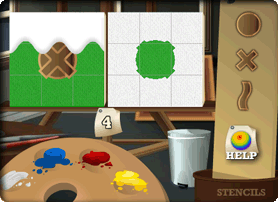 You might also like:
Copy Cat!

Trade your mouse for a paintbrush in this palette-pleasing puzzler.

The goal of the game is to copy the given image for each level onto a canvas. Use the stencils to block out shapes and flood the canvas with color. Think ahead, it's not as easy as it seems!