About CiviBattle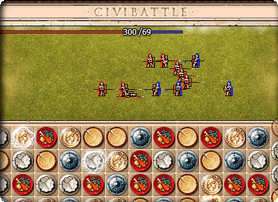 You might also like:
CiviBattle!

Conquer the civilization by switching and matching your way through epic battles! Switch resource tiles into lines of 3 or more to gather resources.

Use resources to train troops or build buildings. Upgrade buildings to get access to new types of troops and magic spells!