About Blast Rage Online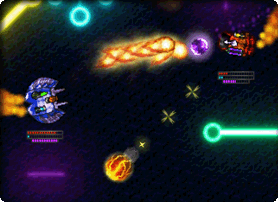 You might also like:
Blast Rage Online!

Introducing the next multiplayer experience from the creators of Stick Arena; Blast Rage Online tosses up to eight players together to compete for dominance in a wide variety of arenas.

Choose from over 30 wicked machines of destruction and outfit your own customized vehicle with over 150 unique weapons. Deck out a Juggernaut with intense flame throwers and concussive proximity mines, or zip around the battlefield with an agile Cruise Cab while peppering your enemies with bursts of plasma!