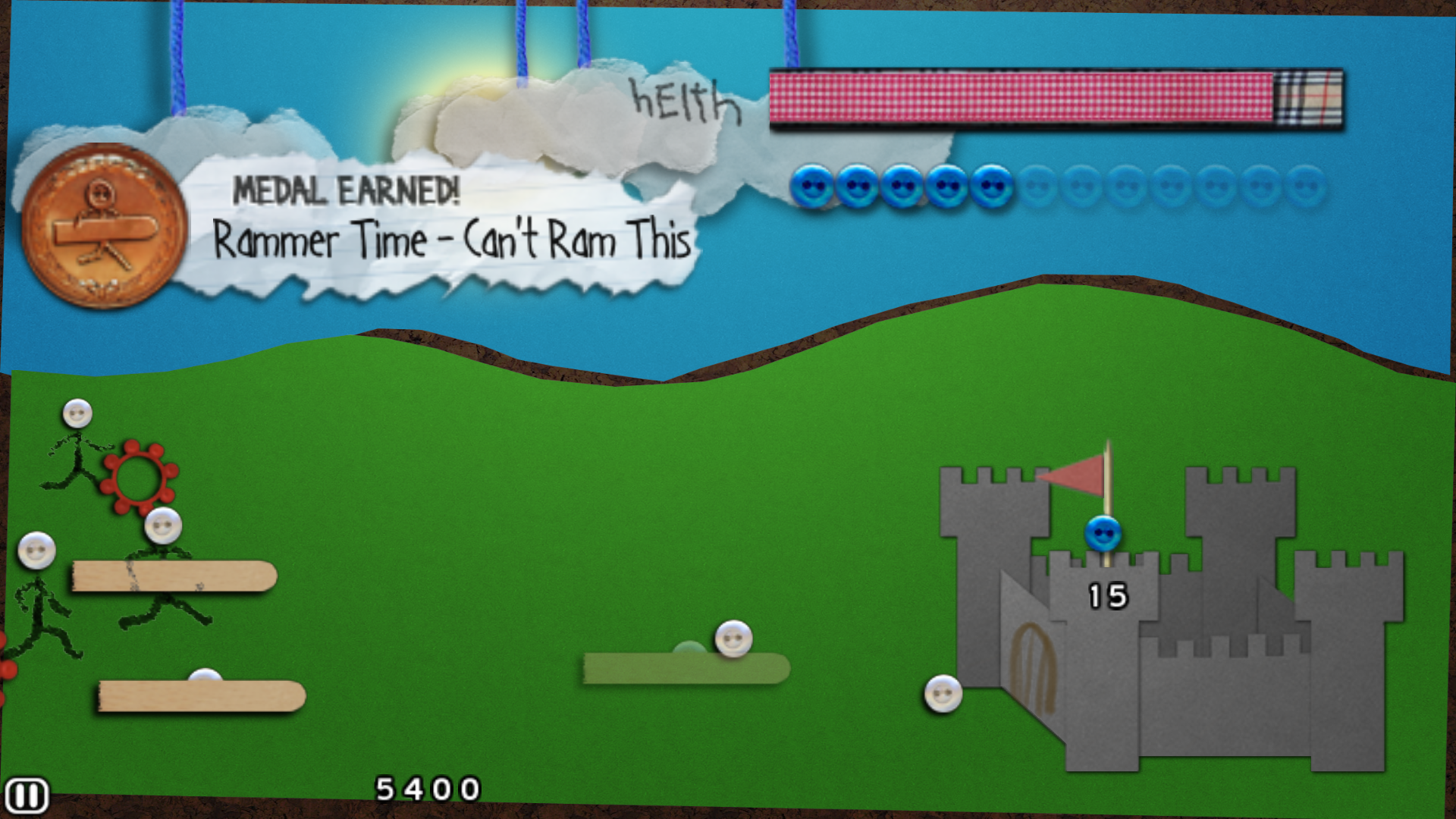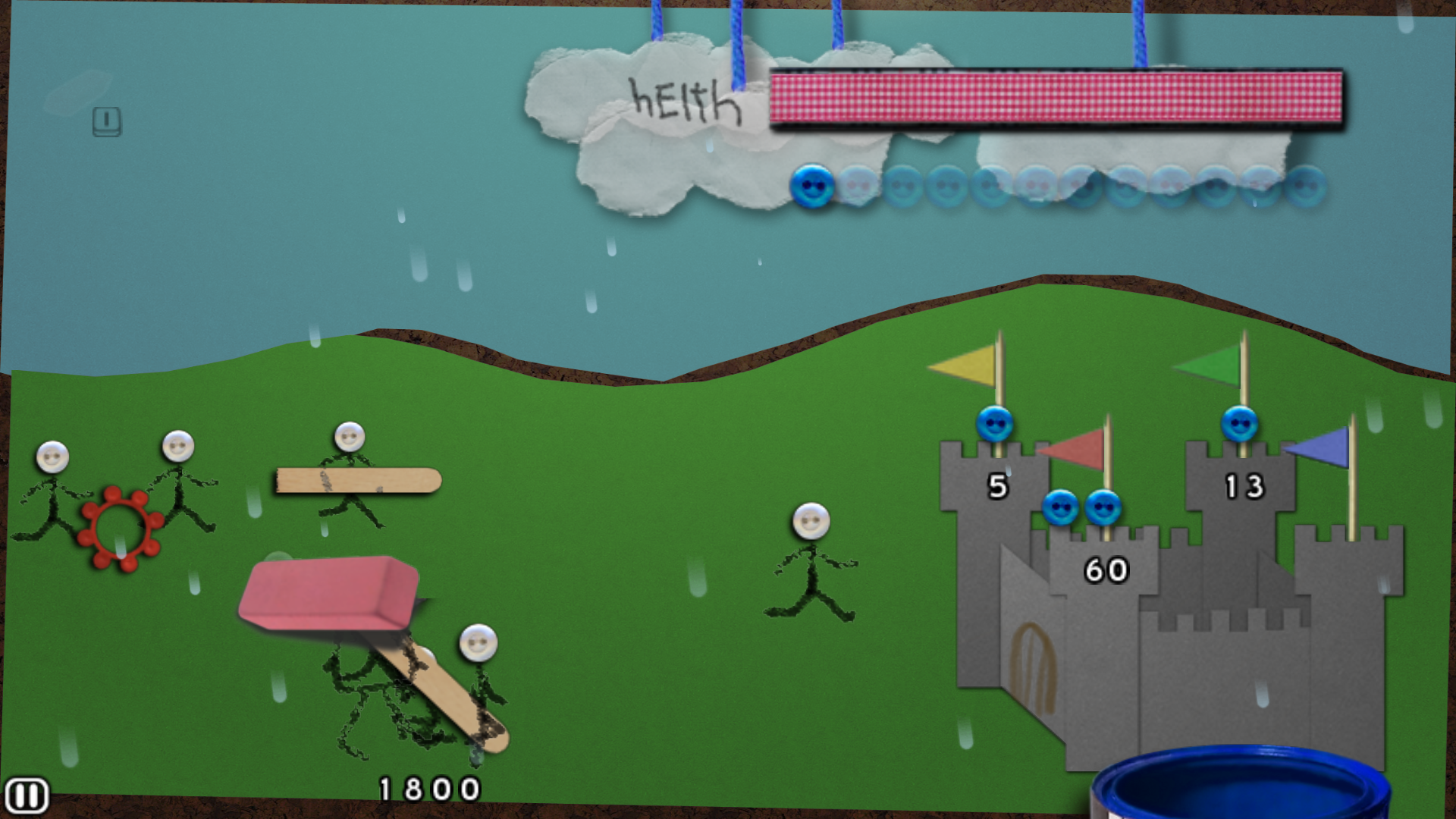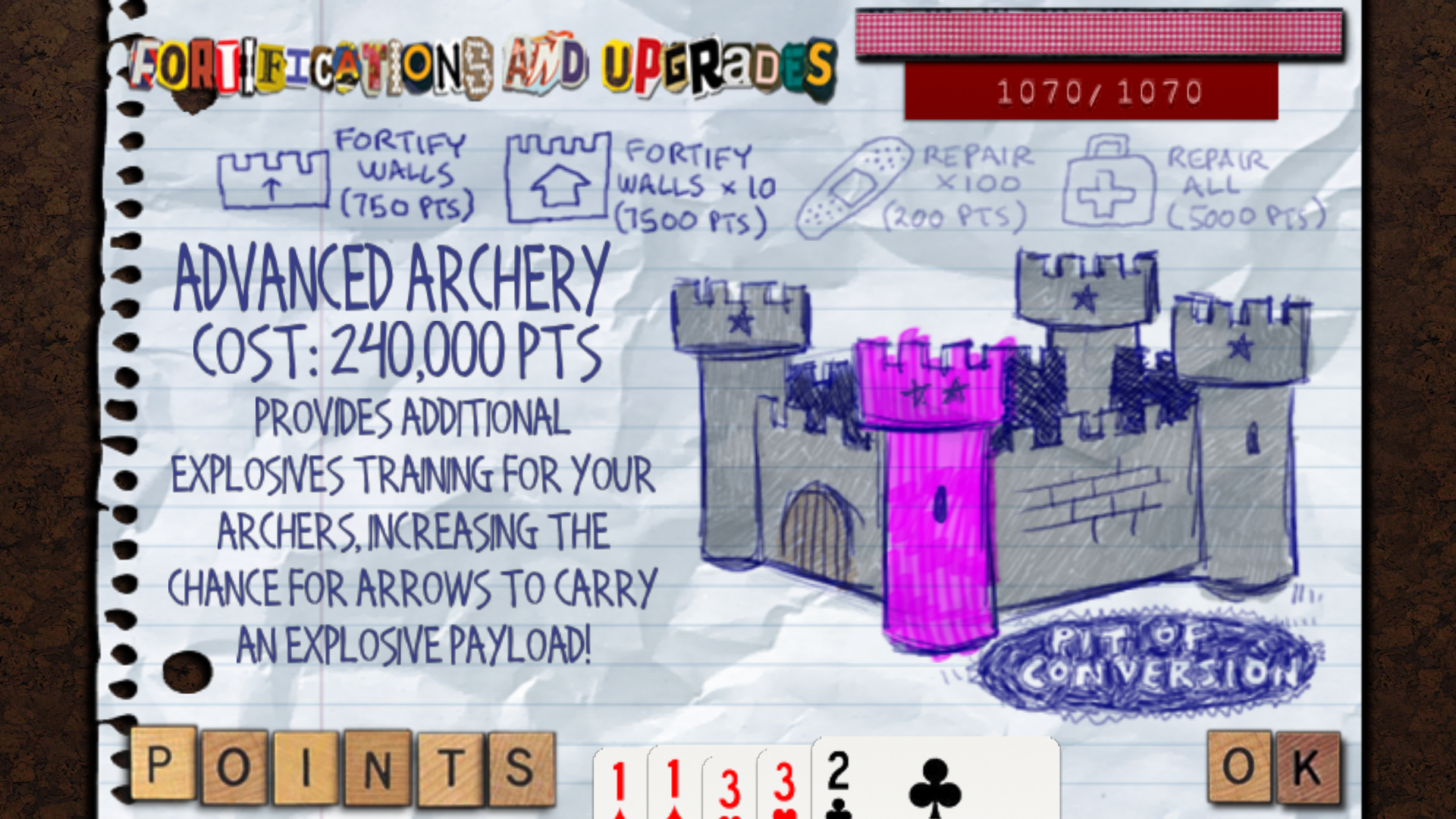 Defend Your Castle

Prepare to Defend your Castle against a relentless army of crayon invaders! Those crafty Barbarian hordes have amassed their forces once again to challenge your domain. Will you and your court rise to the challenge, or stand aside as they raze your Castle to the ground?
Other Platforms: Steam, Mac App Store, iOS App Store, WiiWare™
Genre: RPG, Casual, Action

"You'd be insane not to give Defend Your Castle a download. Final Score: 9/10"
— Joystiq
---
About Defend Your Castle:
Defend Your Castle has been re-created from the ground up and utilizes the unique capabilities of the Wii, as well as the iPad and iPhone touch-screen.
Key Features:
4 Player jump-in cooperative gameplay - Defend your Castle with up to 3 pals! (WiiWare™ version)
Compete with your friends for kingship - Get crowned for dominating other players and earn the right to manage the Kingdom! (WiiWare™ version)
Completely new visuals and animation - "The graphics now have more style, colour and life to them, as if they were drawn by a three year-old hyped up on sugar with unlimited supplies of Crayola." - N-Europe Magazine
Enhanced physics, particle & weather effects
Repel even faster and more massive waves of invaders
Not a port of the original - Defend Your Castle has been re-created from the ground up to utilize the unique capabilities of the Wii™ and Wii Remote™, as well as the iPad and iPhone touch-screen
Unlimited levels - Continue to grow the strength of your Kingdom indefinitely
Play on your big screen TV from the comfort of your couch, in high-resolution Progressive Scan (WiiWare™ version)
Defend Your Castle

Price: $2.99
Released: May 12th, 2008
Genre: RPG, Casual, Action
Game Modes:
Single player
Local multiplayer (WiiWare ™ only)
Normal Difficulty
Heroic Difficulty
Trailers:
Related:
---
Also Available Here: